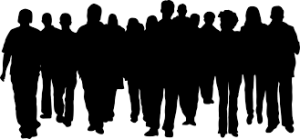 What is the main, critical element of your business? It's the 'people', 'our staff' and the 'customers'. They are the DNA of your business which can lead the business to success or failure and the growth of business often comes from 'creativity', 'different thinking' and 'focusing on feedback' especially, the bad ones – the most valuable things for your business to grow when you find the solutions to fix it. But, you like to listen to only good feedback for your business then eventually your business will fail. You will be lucky If your business breaks-even or still performing to the status quo.
Then, here are some questions. How can you distinguish and choose those whom are right people for your business? What are the patterns of those creative and think differently – 'out of the box' positive attitude people? Those people tend to be full of entrepreneurial spirit which could be interpreted as a threat to some business owners, those thinking 'Oops! I hired him/her by mistake!'
After all, it is your business that you have set up and you were there from the beginning, so those owners tend to divide themselves from the employee and remain aloof and distant from those helping the business succeed.
But here is a true fact,  aloofness can cause inefficiency and lowering business performance. 
For the success of your business, the owners should not be afraid of hiring entrepreneurial minded employees because those people are the ones who will nurture and grow your business in the first place just like their own. Oh yes, they will leave you eventually, after making your business successful and to do their own thing based on that proven success. You shouldn't block that opportunity to grow your business. However, if their opinions or creative thinking keep being ignored then they will feel useless, distanced from the team and the business. 
Finally, your business just wasting times and efforts from both of the parties. 
If you want to grow the business then nurture it, in the first place with the right people, right team players those whom respect each others opinions and share different point of views. Do not sit inside of the box thinking 'I am doing fine, I just need to copy who is doing well'. NO. when you just copy who is doing well you will never ever become better than them. Unless you will be happy with an average performance of yours. 
Creative thinking, doing things differently for the pursuit of better efficiency will lead the business far and beyond success. Nurture it with the right people and empowering them to grow your business. Successful business owner hires people smarter than them and that doesn't necessarily mean they are not smart. They are being "clever".