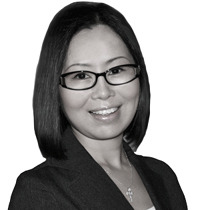 Holly is a mum to two beautiful children and she thinks that being a mum is the most wonderful thing but also the hardest job in her life. Holly enjoys holidays away snowboarding with the family & friends and she used to be a professional snowboard instructor when she was young.
Also, she loves to helping out others especially she cares for families with children who are sick and requires special needs, "God only gives special children to special people"
Holly has worked in hospitality industry over 20 years and she believes herself as one of the most passionate and service oriented professionals with a diverse range of experiences in business service sectors. She is an innovative entrepreneur who challenges with fixing business problems and trying to create new concept of business model. She says "Thinking about a new business model always makes me feel excited and super charged." She strongly insist any business entities should be ethical, transparent and have a moral of giving back philosophy to the communities.
Holly has studied a Diploma of Hospitality Management from Southbank Institute of Technology and a Bachelor of Business in Hotel Management from Griffith University, also earned an MBA from School of Business at Bond University.
Holly's special interest is in "Service and Customer Oriented Organisational Climate".
Office: 1800 46 7383 (GO REVERSE)Mobile: 0405 465 000